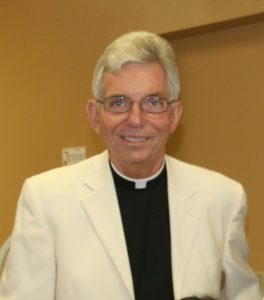 A portion of our Entrance Antiphon reminds God's people "Be joyful, all (who were) in mourning". Such words might ring hollow on this first Sunday in most or all of your lives not being able to attend Mass – nor have it celebrated publicly. While precautionary and prudent in the face of the onslaught of the Coronavirus – it is a difficult requirement to adjust to or accept.
In our Gospel for the Fourth Sunday of Lent, we hear of a man born blind from birth. Never able to enjoy the immensity of the sea or beauty of a sunset, he found life a drudgery daily – and was restricted in movement much more than ourselves. Yet after many years he was freed from such bondage by Christ. We can only imagine the relief and the rejoicing he experienced.
We, followers of Christ, recognize and re-adjust to the suffering we are facing and still will undergo in the weeks ahead. Nevertheless we know and confide in the Lord to shepherd and save us, for He will enlighten us and restore us to the fullness of life. May we always rely on the Lord and He will bring us rejoicing!
God bless and keep you!