October 2023 – celebrating Fr. Greer's 75th Birthday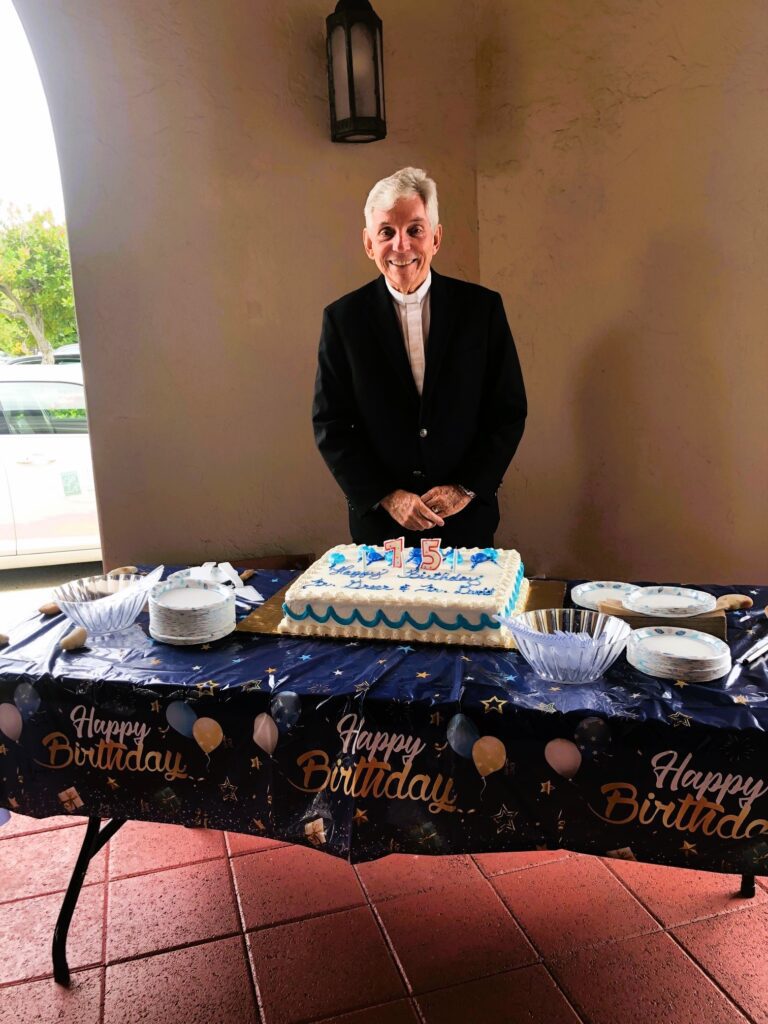 October 1, 2023 – Catechetical Sunday at Assumption Parish – First Communion classes have begun!
May God bless our catechists! Thank you for your love, dedication and your faith! Below is a beautiful prayer our catechists embody and help us remember:
The light of God surrounds me;
The love of God enfolds me;
The power of God protects me;
The presence of God watches over me.
Wherever I am, God is.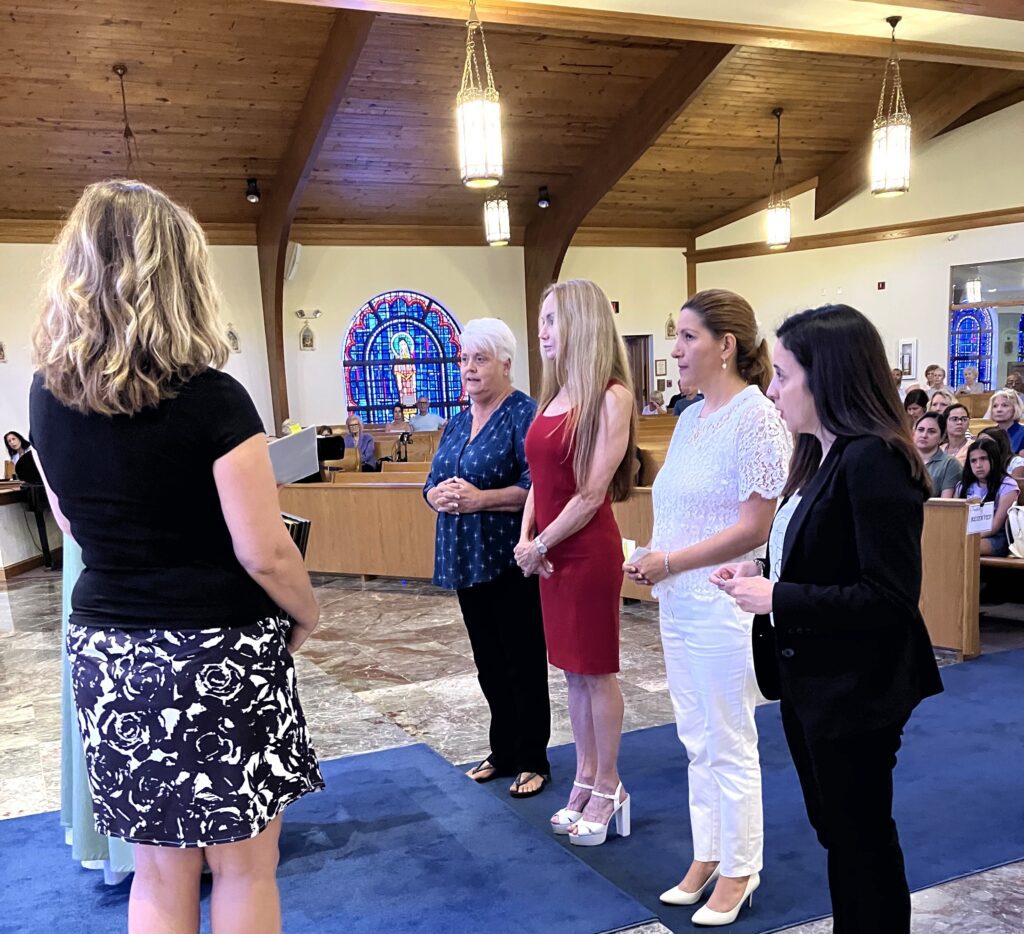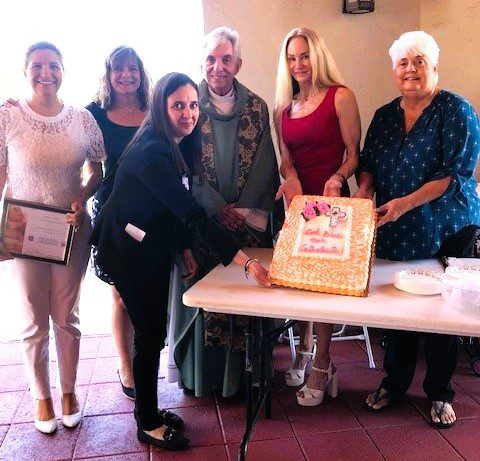 May 17, 2023 – Celebrating Fr. Greer's 48th Ordination Anniversary
Congratulations Fr. Greer!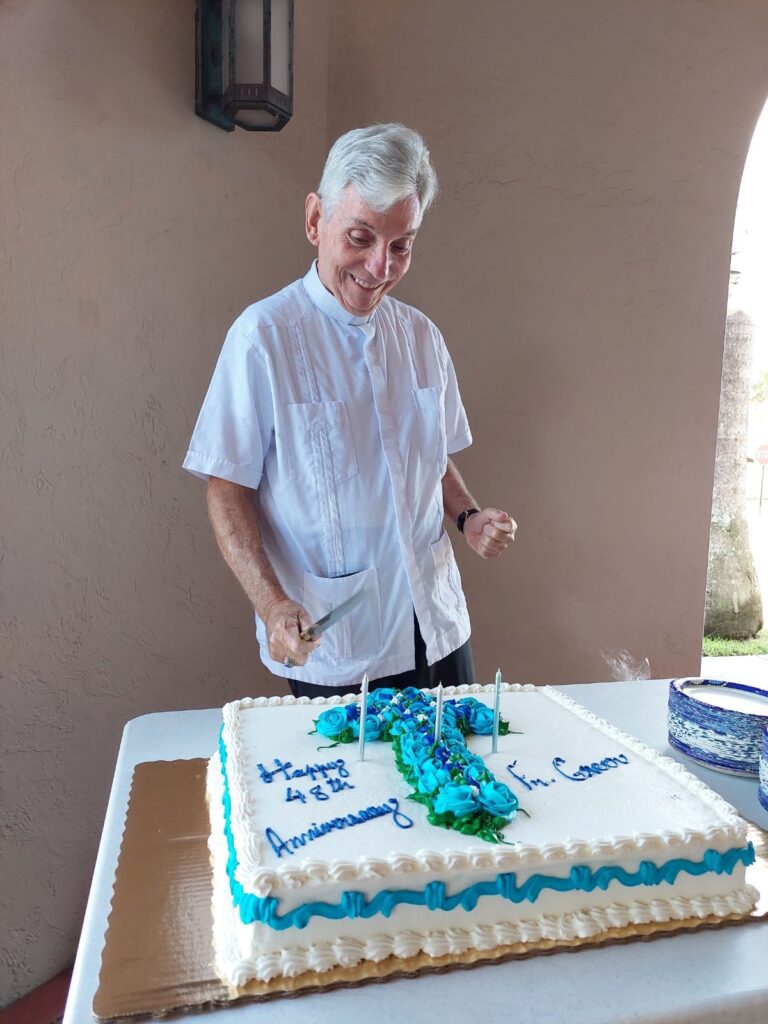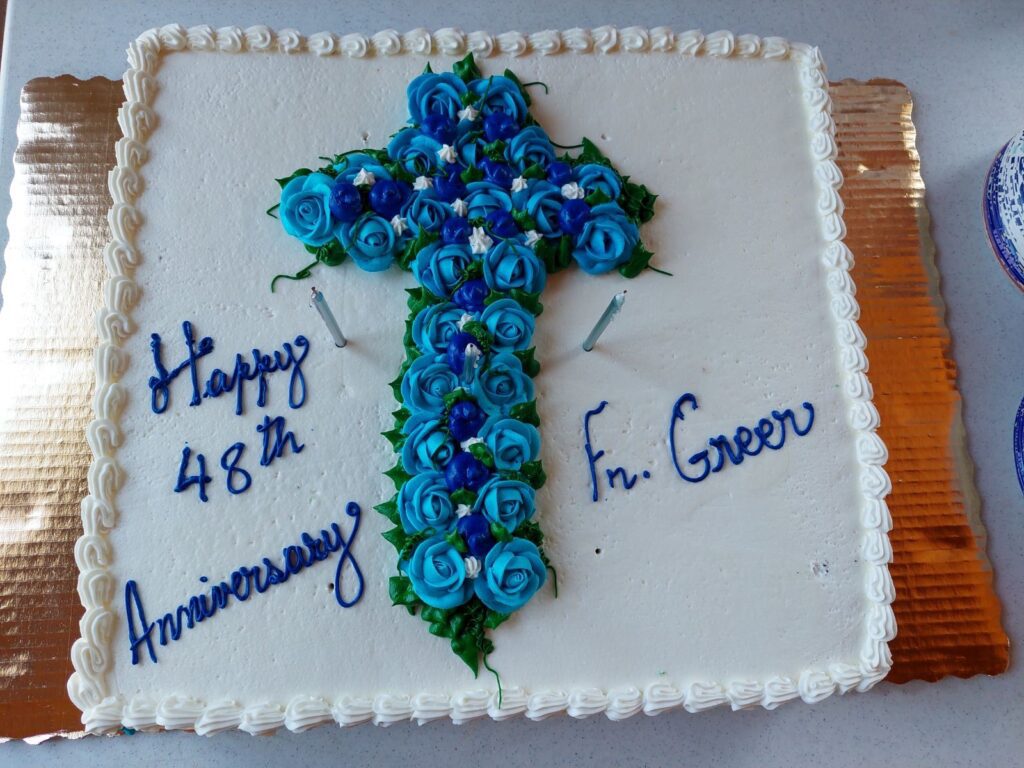 May 15, 2022
Fr. Greer with Josh French who graduated from Notre Dame on May 15, 2022; and with Josh's parents, Danielle and Bryan French. Fr. Greer observed his 40th anniversary of graduation from Notre Dame as well.

May 2022 ~ Happy Birthday, Fr. Brohammer!
We had a great time celebrating Fr. Brohammer's 90 birthday. May God continue to bless you always

Assumption Church, Women's Guild, Fashion Show, 2022


Fashion Show, 2022, Assumption Church Women's Guild
REJOICE AND RENEW ~60 YEARS~
ASSUMPTION
Jubilee Family Picnic — September 16, 2018
Festival of Hispanic Heritage –October 2017

Catechism Classes Begin — September 2017

Thanksgiving Mass in Celebration
of Fr. Luis Flores Ordination — May 2017

Reception for Fr. Luis Flores — May 2017

May Crowning and the Feast of Fatima — May 2017

Fiesta de la Hispanidad — October 2016

Pet Blessing at the Portico — October 2016

Faustina by St. Luke Productions — 2015

40th Anniversary of Priesthood of
our Pastor the Very Rev. Michael J. Greer, V.F., May 2014

El Senor de los Milagros Celebration
(Peru's Patron), October 2016

Virgen de Chiquinquira, July 2016